INDIE MEMPHIS FILM FESTIVAL 2021
So much to see we have to plan out our schedule now! Here are 8 wildly different films we're looking forward to seeing and why…
JUJU STORIES (Dirs. Abba Makama, C.J. 'Fiery' Obasi, Michael Omonua) – NORTH AMERICAN PREMIERE
A three-part anthology film exploring juju (magical) stories rooted in Nigerian folklore and urban legend, written and directed by the Nigerian new wave cinema collective known as Surreal16.
2021, 84 min, Drama/Fantasy/Horror
Give me horror based on folklore, any day. Written and directed by C.J. Obasi, Abba Makama, and Michael Omonua. The film features three stories: "Love Potion" by Omonua, "YAM" by Makama, and "Suffer The Witch" by Obasi. Anthologies as a horror subgenre definitely continue to be successful. Watching the teaser alone gave me chills.
---
THE PILL (Dir. Franco Clarke) 
An African-American family indulges in the use of a secret pill that helps them cope with their day-to-day stressors of racism outside of their home.
2021, 81 min, Comedy, Theater/Virtual
A story that is, perhaps, hundreds of years in the making, The Pill might not be so hard to swallow. What if this pill existed in the real world? Would families of color indulge in such an option? This seemingly small idea amounts to something much bigger than most of us can imagine.
---
WE'RE ALL GOING TO THE WORLD'S FAIR (Dir. Jane Schoenbrun) 
Reality and fantasy begin to blur when a teen immerses herself in a role-playing horror game online.
2021, 86 min, Drama/Horror, Theater/Virtual
This has been making the rounds at festivals for the past year. I have not stopped hearing about it. As someone who grew up when the internet and chatrooms first became a thing, We're All Going To The World's Fair has an eerie hold on my psyche. Anna Cobb commands the screen in her first-ever feature. This will continue to Wow audiences when it hits theaters and streams on HBOMax next year. Indie Memphis audiences can be "in the know" way beforehand.
---
QUEEN OF GLORY (Dir. Nana Mensah) 
Ghanaian-American Sarah is all set to abandon her Ivy League doctoral program to follow her married lover across the country. Her plans are derailed, however, when her mother's sudden death leaves her the owner of a neighborhood bookshop in the Bronx.
2021, 75 min, Comedy/Drama, Theater
We do strange things for love. Take it from someone who moved from NYC to India for 6 months with my boyfriend (now my husband). The sacrifices we make, the people we leave behind, are all tricky choices when it comes to matters of the heart.
---
I WAS A SIMPLE MAN (Dir. Christopher Makoto Yogi) 
As Masao (Steve Iwamoto) gets sicker, he is visited by ghosts of his past, including his wife, Grace (Constance Wu), who helps shepherd him into the beyond. Merging dream, family history, romantic period piece, all bridged by gently psychedelic observations of nature.
2021, 101 min, Drama, Virtual
Facing our mortality puts things into perspective. You cannot help but assess your life and whether or not it had any impact. I Was A Simple Man plays with time and memory in a beautifully eclectic manner. While writer-director Christopher Makoto Yogi's second feature thoughtfully tackles death, it is simultaneously an homage to Hawaii.
---
BUNKER (Dir. Jenny Perlin) – WORLD PREMIERE
The debut feature film of renowned filmmaker Jenny Perlin investigates the lonely lives of American men who have decided to live in decommissioned military bunkers and nuclear missile silos, and follows the process of building and selling these structures to the wealthy and not-so-wealthy alike.
2021, 92 min, Documentary, Theater/Virtual
As a child playing in my grandparents' home, I stumbled upon a small room that was normally locked. I came to learn that it was a fallout shelter. This perplexed and fascinated me. As a genre film fan, I have often thought about the number of narrative fictions that involved these bunkers. As an adult who has a relative that is a "Prepper" this doc intrigues me to no end.
---
LISTENING TO KENNY G (Dir. Penny Lane) 
Penny Lane's documentary takes a witty and provocative look at the easy-listening saxophonist's story while asking: what makes music good or bad?
2021, 97 min, Documentary, Theater/Virtual
If you're not a Kenny G fan, the mere mention of his name can be satire. His record sales tell you another story with over 52 million albums sold. Being the butt of the joke is a double-edged sword for G, over his 40-year career he's changed musical culture, whether we "get it" or not. Penny Lane gives us an intimate insight into Kenny G. He's going to slay you with his charm. Good luck.
---
KILLER (Dir. A.D. Smith, 90 min) 
After a pandemic strikes the nation, ten friends decide to quarantine under the same roof. Unfortunately, one of them is a killer.
2021, Horror, Theater/Virtual
The longer you're in close quarters with someone, the more likely you want to kill them. That's simply human nature, right? I laugh, in hindsight, thinking that lockdown was only going to be two weeks. Lucky for me, I didn't have an actual killer in my house. But, I did have two toddlers, and that's sort of the same thing. A.D. Smith takes a group of college friends and places them in a game of life or death. High stakes for pandemic films right now. Fingers crossed for some creative kills, because what else can a genre fan hope for?
---
More information on tickets and virtual screenings for
Indie Memphis Fim Festival 2021
---
 The 24th Annual Indie Memphis Film Festival, Ft. Sean Baker's RED ROCKET as Opening Night Film, World Premieres of FERNY & LUCA and BUNKER, and More


Image from Andrew Infante's IMFF2021 World Premiere, FERNY & LUCA
 Indie Memphis Film Festival, presented by Duncan Williams, Inc., for its 2021 incarnation runs from October 20th – 25th. This year's festival promises to be a very exciting and wildly varied one, featuring films ranging from new discoveries to beloved classics, from festival hits to experimental wonders, and everything in-between.
"I am incredibly excited by what we are offering this year with the festival," says Indie Memphis Executive Director Knox Shelton, "The programming is stellar and, in terms of how we've planned the festival, we hope that we have found ways for people to celebrate independent filmmaking based on their comfort level. We understand that there is no perfect way to do this, but we've taken steps to ensure the health and safety of our filmmakers, attendees, volunteers, and staff."
In the quest to reach a large audience while taking staunch COVID-19 precautions, this year's festival will be a hybrid of online and in-person screenings and events. For in-person Memphis screenings and events, proof of COVID-19 vaccine is required for all staff, volunteers, contractors, and attendees, and masks are required at all times indoors. Venues for screenings are now focused on larger theaters to better accommodate social-distanced seating; these include Crosstown Theater, The Block Party will be delayed until a year in which we can better protect the health of our attendees, partners, and staff. Circuit Playhouse, Playhouse on the Square, and the Malco Summer Drive-In. Festival parties will be limited to outdoor celebrations on Opening and Closing Night.
The 2021 festival features work from up-and-coming filmmakers, as well as festival hits such as Jonas Carpignano's A CHIARA, Jane Schoenbrun's WE'RE ALL GOING TO THE WORLD'S FAIR, Penny Lane's LISTENING TO KENNY G, Céline Sciamma's PETITE MAMAN, and many more.
The festival also features exciting premieres, such as the World Premiere of Andrew Infante's FERNY & LUCA. The film is a look into the on-and-off relationship between Ferny, a sweet and naive pretty boy, and Luca, a rough and tumble disco queen, who is more concerned with chasing her dreams than chasing boys. There's also the World Premiere of Jenny Perlin's BUNKER, a documentary that investigates the lonely lives of American men who have decided to live in decommissioned military bunkers and nuclear missile silos, and follows the process of building and selling these structures to the wealthy and not-so-wealthy alike.
The Opening Night film is Sean Baker's Cannes favorite RED ROCKET, starring Simon Rex as a pornstar who returns to his Texas hometown that barely tolerates him, the Centerpiece Presentation is Ryûsuke Hamaguchi's DRIVE MY CAR, and the Closing Night is Pablo Larrain's SPENCER. Some additional standout titles include Robert Greene's PROCESSION, a documentary about a group of survivors of sexual abuse by Catholic priests battle for justice, and Rhayne Vermette's STE. ANNE, a drama that traces an allegorical reclamation of land through personal, symbolic, and historical sites.
"We're honored to be introducing these titles to Memphis audiences," said Indie Memphis Artistic Director Miriam Bale. "I'm confident many of these are classics that will be talked about for a long time to come. We aim to have a collection of films that is winnowed down to the best of year, and I think this line-up reflects that."
The festival continues to feature live music performed in the theaters before every screening. The Black Creators Forum also returns for a fourth year, this time in a hybrid format, both online and with an outdoor in-person component. This festival programming continues to reflect diversity in all areas, with a special focus on films from the African Diaspora and Africa. Indie Memphis is privileged to present the North American premiere of JUJU STORIES, an anthology film from the Nigerian new wave cinema collective known as Surreal16, after its World Premiere at Locarno.
Additional upcoming announcements will include the Black Creators Forum program, virtual IndieTalks Panels, Live Music Lineup, and more.
---
2021 Indie Memphis Film Festival Slate
Alphabetical by Category
OPENING NIGHT
RED ROCKET (Dir. Sean Baker)


In a magnetic, live-wire performance, Simon Rex plays a pornstar who returns to his Texas hometown that barely tolerates him.
2021, 128 min, Drama, Theater
---
CENTERPIECE
DRIVE MY CAR (Dir. Ryûsuke Hamaguchi)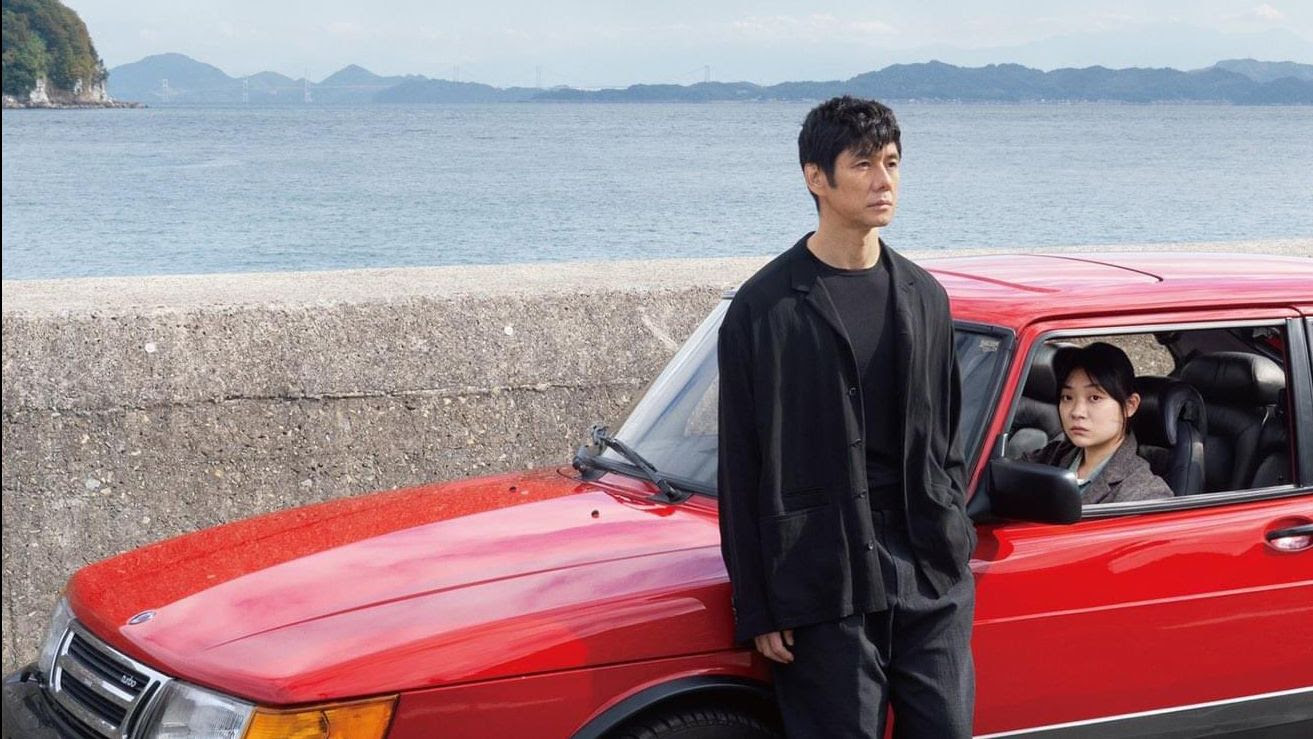 Adapted from a Haruki Murakami short story in which an aging actor can no longer drive, so he hires a quiet 20-year-old girl as his chauffeur.
2021, 179 min, Drama, Theater
---
CLOSING NIGHT
SPENCER (Dir. Pablo Larraín)


An imagining of one weekend in the life of Princess Diana (Kristen Stewart), as she spends the Christmas holiday with the royal family at the Sandringham estate in Norfolk, and decides to leave her marriage to Prince Charles.
2021, 101 min, Drama, Theater
---
NARRATIVE COMPETITION
FERNY & LUCA (Dir. Andrew Infante) – WORLD PREMIERE


A look into the on-and-off relationship between Ferny, a sweet and naive pretty boy, and Luca, a rough and tumble disco queen, who is more concerned with chasing her dreams than chasing boys… mostly.
2021, 70 min, Drama, Theater/Virtual
JUJU STORIES (Dirs. Abba Makama, C.J. 'Fiery' Obasi, Michael Omonua) – NORTH AMERICAN PREMIERE
A three-part anthology film exploring juju (magical) stories rooted in Nigerian folklore and urban legend, written and directed by the Nigerian new wave cinema collective known as Surreal16.
2021, 84 min, Drama/Fantasy/Horror
THE PILL (Dir. Franco Clarke) 
An African-American family indulges in the use of a secret pill that helps them cope with their day-to-day stressors of racism outside of their home.
2021, 81 min, Comedy, Theater/Virtual
WE'RE ALL GOING TO THE WORLD'S FAIR (Dir. Jane Schoenbrun) 
Reality and fantasy begin to blur when a teen immerses herself in a role-playing horror game online.
2021, 86 min, Drama/Horror, Theater/Virtual
QUEEN OF GLORY (Dir. Nana Mensah) 
Ghanaian-American Sarah is all set to abandon her Ivy League doctoral program to follow her married lover across the country. Her plans are derailed, however, when her mother's sudden death leaves her the owner of a neighborhood bookshop in the Bronx.
2021, 75 min, Comedy/Drama, Theater
---
DOCUMENTARY COMPETITION
LARRY FLYNT FOR PRESIDENT (Dir. Nadia Szold) 


Assembled from never before seen footage shot in 1983, this film documents controversial Hustler magazine publisher Larry Flynt's unlikely bid for the White House after a gunman's bullet left him partially paralyzed.
2021, 90 min, Documentary, Theater/Virtual
ONE OF OURS (Dir. Yasmine Mathurin) 
After a Haitian-born youth is racially profiled at an Indigenous basketball tournament, he wrestles with his shaken sense of belonging in his Indigenous adoptive family while attempting to heal from his past.
2021, 88 min, Documentary, Virtual/Theater
WE STILL HERE (Dir. Eli Jacobs-Fantauzzi) 
An introduction to the incredible youth activists of Comerío, Puerto Rico, who navigate the aftermath of Hurricane Maria, a disaster that brought an unprecedented level of devastation to an island already in economic and political crisis.
2021, 100 min, Documentary, Virtual
YOU DON'T KNOW ME (Dir. Jon Kent) 
A documentary film about Tennessee death row inmate Abu-Ali 'Abdur Rahman and the celebrated attorney and justice system that failed him following one of Nashville's most notorious crimes.
2020, 100 min, Documentary, Theater/Virtual
---
NARRATIVE SPOTLIGHT
A CHIARA (Dir. Jonas Carpignano)


A 15-year-old girl doggedly searches for the truth behind her adored father's sudden abandonment in Calabria.
2021, 121 min, Drama, Theater/Virtual
C'MON C'MON (Dir. Mike Mills) 
Johnny (Joaquin Phoenix) and his young nephew (Woody Norman) forge a tenuous but transformational relationship when they are unexpectedly thrown together in this delicate and deeply moving story about the connections between adults and children, the past and the future.
2021, 108 min, Drama, Theater
MEMORIA (Dir. Apichatpong Weerasethaku) 
From the extraordinary mind of Palme D'or winning director Apichatpong Weerasethakul, and starring Academy Award-winner Tilda Swinton, comes a meditative mystery about a Scottish woman who begins experiencing a mysterious sensory syndrome while traversing the jungles of Colombia.
2021, 136 min, Drama, Theater
PETITE MAMAN (Dir. Céline Sciamma) 
8-year-old Nelly has just lost her beloved grandmother and is helping her parents clean out her mother's childhood home. While exploring the surrounding woods where her mother used to play, she meets another little girl who seems eerily familiar. Nelly's new friend takes her to a house that is a mirror of her own.
2021, 72 min, Drama, Theater/Virtual
I WAS A SIMPLE MAN (Dir. Christopher Makoto Yogi) 
As Masao (Steve Iwamoto) gets sicker, he is visited by ghosts of his past, including his wife, Grace (Constance Wu), who helps shepherd him into the beyond. Merging dream, family history, romantic period piece, all bridged by gently psychedelic observations of nature.
2021, 101 min, Drama, Virtual
SECRET SCREENING
One of the most daring and moving films of the year! You won't want to miss this.
2021, 142 min, Theater
---
DOCUMENTARY SPOTLIGHT
ALIEN ON STAGE (Dirs. Danielle Kummer and Lucy Harvey)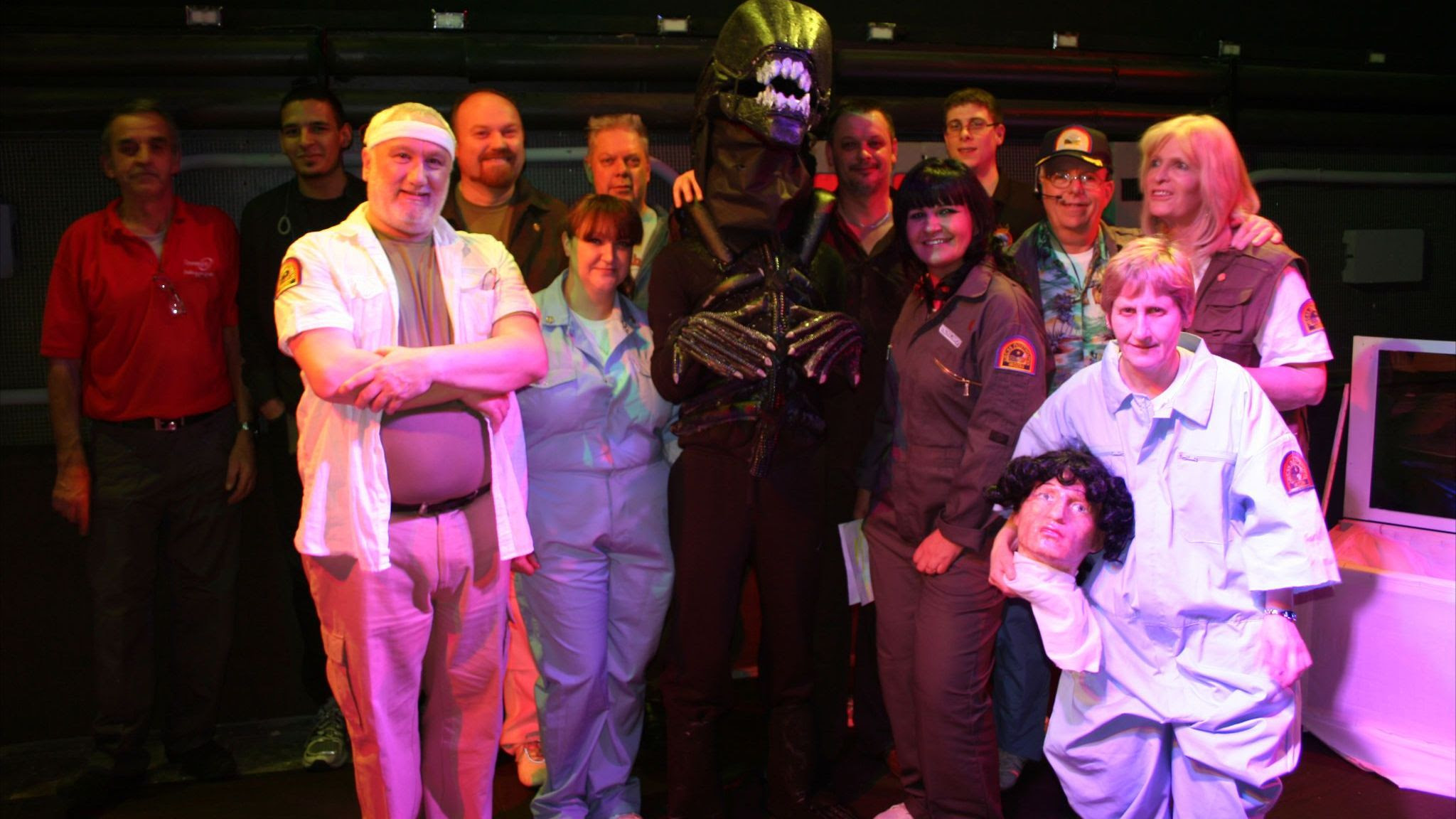 Bus Drivers from Dorset, England stage a homemade homage of Ridley Scott's ALIEN, with special effects needing "more luck than judgement."
2021, 86 min, Documentary, Theater/Virtual
FLEE  (Dir. Jonas Poher Rasmussen) 
Recounted mostly through animation to director Jonas Poher Rasmussen, Amin Nawabi tells of his extraordinary journey as a child refugee from Afghanistan.
2021, 90 min, Documentary, Theater/Virtual
MAURICE HINES: BRING THEM BACK (Dir. John Carluccio) 
An intimate portrait of an outspoken showman who with humor and grace navigates the highs and lows of a seven-decade career, and a complex relationship with his superstar brother, Gregory Hines.
2021, 95 min, Documentary, Virtual
THE MUSHROOM SPEAKS (Dir. Marion Neumann) 
A film about the fungal reign explores the theme of renewal, and questions what connects us when the world seems to be falling apart.
2021, 89 min, Documentary, English, VirtuaL
SISTERS WITH TRANSISTORS (Dir. Lisa Rovner)
Beautifully narrated by Laurie Anderson, this documentary is about electronic music's women pioneers, including Clara Rockmore, Daphne Oram, Bebe Barron, Pauline Oliveros, Delia Derbyshire, Maryanne Amacher, Eliane Radigue, Suzanne Ciani, and Laurie Spiegel.
2021, 86 min, Documentary, Virtual
---
DEPARTURES
Films That Depart from Expectations
BUNKER (Dir. Jenny Perlin) – WORLD PREMIERE


The debut feature film of renowned filmmaker Jenny Perlin investigates the lonely lives of American men who have decided to live in decommissioned military bunkers and nuclear missile silos, and follows the process of building and selling these structures to the wealthy and not-so-wealthy alike.
2021, 92 min, Documentary, Theater/Virtual
MANY FIRES THIS TIME WE THE 100 MILLION (Dir. Jason R.A. Foster)
A poetic docudrama about the 1 in 3 Americans living in economic insecurity. It follows the journey of poet and activist A Scribe Called Quess? as he connects with fellow activist poets and the communities they represent from Oakland to Chicago to Kentucky to his hometown of New Orleans.
2021, 70 min, Documentary, Virtual
NORTH BY CURRENT (Dir. Angelo Madsen Minax)
A family death spurs a first-person study on the nature of grief, time, and origins.
2021, 86 min, Documentary, Theater/Virtual
PROCESSION (Dir. Robert Greene)
A group of survivors of sexual abuse by Catholic priests battle for justice.
2021, 119 min, Documentary, Theater
STE. ANNE (Dir. Rhayne Vermette)
Shot over the course of two years, Ste. Anne traces an allegorical reclamation of land through personal, symbolic and historical sites all across Treaty 1 Territory, heartland of the Métis Nation.
2021, 80 min, Drama, Virtual
---
SOUNDS
Films That Celebrate Music
ELDER'S CORNER (Dir. Siji Awoyinka)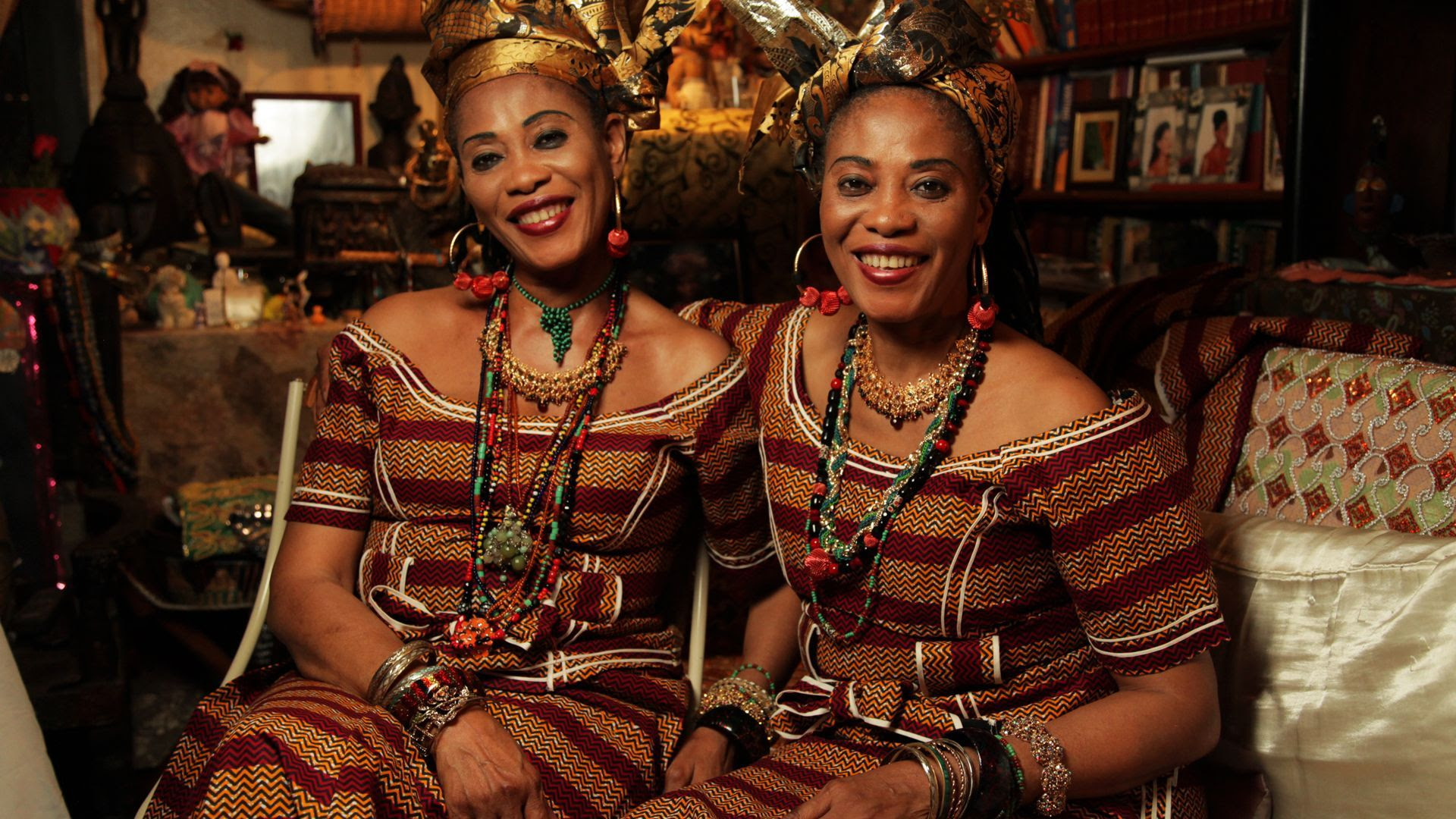 ELDER'S CORNER is a historical music documentary showcasing the lives and work of Nigeria's pioneering musicians.
2021, 97 min, Documentary, Theater/VirtuaL
LISTENING TO KENNY G (Dir. Penny Lane) 
Penny Lane's documentary takes a witty and provocative look at the easy-listening saxophonist's story while asking: what makes music good or bad?
2021, 97 min, Documentary, Theater/Virtual
POLY STYRENE: I AM A CLICHE (Dirs. Celeste Bell and Paul Sng)
The life and work of X-Ray Spex singer-songwriter and punk icon Poly Styrene is explored by her daughter in this dynamic yet delicate personal film. There are also explorations of Styrene's identity as a half-Somali woman in the largely white punk scene.
2021, 96 min, Documentary, Theater/Virtual
REZ METAL (Dir. Ashkan Soltani Stone)
A documentary about the metal band I Don't Konform and the vibrant heavy metal scene throughout the Navajo reservation.
2021, 75 min, Documentary, Virtual
---
HOMETOWNER FEATURES
Films From Memphis Filmmakers
A BALLET SEASON (Dirs. David Goodman, Steven J. Ross)


A year in the life of Ballet Memphis, a southern dance organization dedicated to putting diversity on the stage while challenging preconceptions about regional ballet. This predominantly observational documentary follows the many individuals and artists who collaborate together as a community over the course of a dizzying pre-pandemic season (2018-2019).
2021, 56 min, Documentary, Theater/Virtual
THE LUCKY ELEVEN (Dir. George Tillman)
A group of eleven young men from the south side of Memphis began their journey in Jr High and made their way to the NFL.
2021, 66 min, Documentary, Theater/Virtual
KILLER (Dir. A.D. Smith, 90 min)
After a pandemic strikes the nation, ten friends decide to quarantine under the same roof. Unfortunately, one of them is a killer.
2021, Horror, Theater/Virtual
LIFE AIN'T LIKE THE MOVIES (Dir. Robert Butler)
An awkward 16 year old black teen comes of age and learns about love, bullying, tragedy and how to connect to his father who he's extremely different from.
2021, Drama, Theater/Virtual
REEL ROCK: BLACK ICE (Dirs. Peter Mortimer & Zachary Barr)
A crew of aspiring ice climbers from the Memphis Rox gym travels to the frozen wilds of Montana, where mentors Manoah Ainuu, Conrad Anker and Fred Campbell share their love of winter adventure in the mountains.
2021, 45 min, Virtual/Theater
---
REVIVALS/ RESTORATIONS
CHAMELEON STREET (Dir. Wendell B. Harris Jr.)


In this seminal work in African-American independent film, William Douglas Street is bored with his life. Working for his father is getting to him, his wife wants more money, and he's had enough. His solution is to re-invent himself. He becomes a chameleon, taking on whatever role suits the situation.
1989, 94 min, Comedy/Drama, Theater 
DEEP BLUES (Dir. Robert Mugge)
Music critic Robert Palmer narrates the insightful story of Delta blues and North Mississippi hill country blues.
1992, 91 min, Documentary, Theater
RADIO ON (Dir. Chris Petit)
Set in 1970's Britain, a man drives from London to Bristol to investigate his brother's death. The purpose of his trip is offset by his encounters with a series of odd people.
1979, 104 min, Drama, Theater
---
SPECIAL SCREENING
Don Meyers Memorial Retrospective


A collection of some of the notable films by actor, filmmaker, artist, and Memphis legend, Don Meyers.
2021, 180 min, Theater